PLANT-WIDE RESEARCH
a unit of
PWR-CONSULTING LLC
Plant-Wide Research is the Market Research and Advisory Group
Plant-Wise (PWR) was established by PWR Consulting to provide more focused and efficient industry reporting and market analysis to businesses and individuals. Our primary services include enterprise - division - and plant level accounting, planning operating, execution, transportation, and business reporting, consultation and support. We also offer a host of specialty services to cater to the unique needs of our clients. Our partners and expert staff serve a wide range of individuals, corporations, partnerships, and non-profit organizations. and are experts in management consulting, technology services and outsourcing for new market selection and penetration.
We combining unparalleled experience, comprehensive capabilities across all industries and business functions, and extensive research on the world's most successful companies, Plant-Wide collaborates with clients to help them become high-performance businesses and government agencies.
We offer a unique combination of hands-on field experience and rich market research and advisory services.
Our "high performance business" strategy builds on our expertise in consulting, technology, research. advisory services, and outsourcing to help clients perform at the highest levels so they can create sustainable value for their customers and shareholders. Using our industry knowledge, service-offering expertise and technology capabilities, we identify new business and technology trends and develop solutions to help clients around the world:
Enter new markets.

Increase revenues in existing markets.

Improve operational performance.

Deliver their products and services more effectively and efficiently.

Provide a resource to ofload marketing and sales operations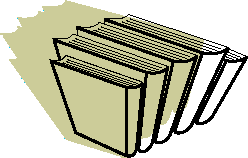 WORLD-WIDE SERVICES